Meet the Doctor
Dr. Landin's Biography
I became a chiropractor after the passing of my fourth and youngest child in 1994. I was a full-time youth pastor but after that traumatic event, I returned to school to learn as much as I could about the health sciences. I earned a dual degree in Human Biology and Chiropractic. I began my studies in general, diversified chiropractic and was introduced to the Gonstead specialty in chiropractic. Once I discovered the multi-faceted Gonstead analysis of the nervous system and structural integrities of the human body and then the art of adjusting the spine in a very specific manner, I knew I couldn't go back to a general approach.
My name is Dr. Dana Landin. I absolutely love being a chiropractor. Technically speaking, chiropractic doesn't heal, the body does the healing. Chiropractic promotes health by freeing up the nervous system from interference caused by structural misalignments and other imposing structures. The nervous system, once free from interference, can restore health and vitality to the cells, tissues and organs of the body. I continue to be amazed at the deep healing that occurs in the human body following a chiropractic adjustment. I love the way the central nervous system is intricately woven to work harmoniously with all the other organ systems of the body.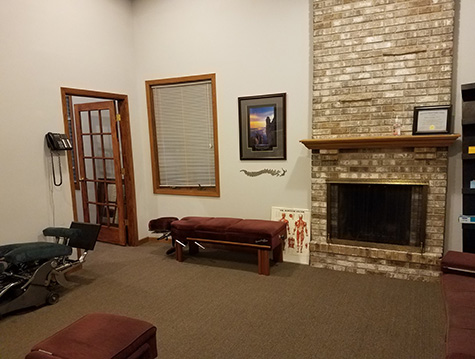 I grew up in Akron, Ohio and I have four brothers of which I am the fourth, in the line-up of five Landin boys. I've been musically inclined over the years both vocally and instrumentally playing trumpet in a jazz band. Years ago I sang the National Anthem with my four brothers at a Cleveland Indians baseball game, and these days I'll occasionally sing Karaoke. I enjoy riding motorcycles, hunting and fishing.
In addition to practicing the Gonstead method of chiropractic, I lecture to local associations, from churches to corporations. I speak on a variety of health-related issues including chiropractic, combating headaches, how to stay young your first 100 years, miracles of the human body, etc. I've been the host of my own local public television show, "A Natural Approach to Health" and the host of a radio show, "A New Way To Be You", and an Anatomy/Physiology instructor for massage therapy schools.
If I can help you by explaining how Gonstead chiropractic can benefit your life, or if you would be interested in receiving one of my speaking brochures for your club/group/association, please call the office today 224-856-5617 or email me at dlandin@chirolandin.com. I look forward to hearing from you!